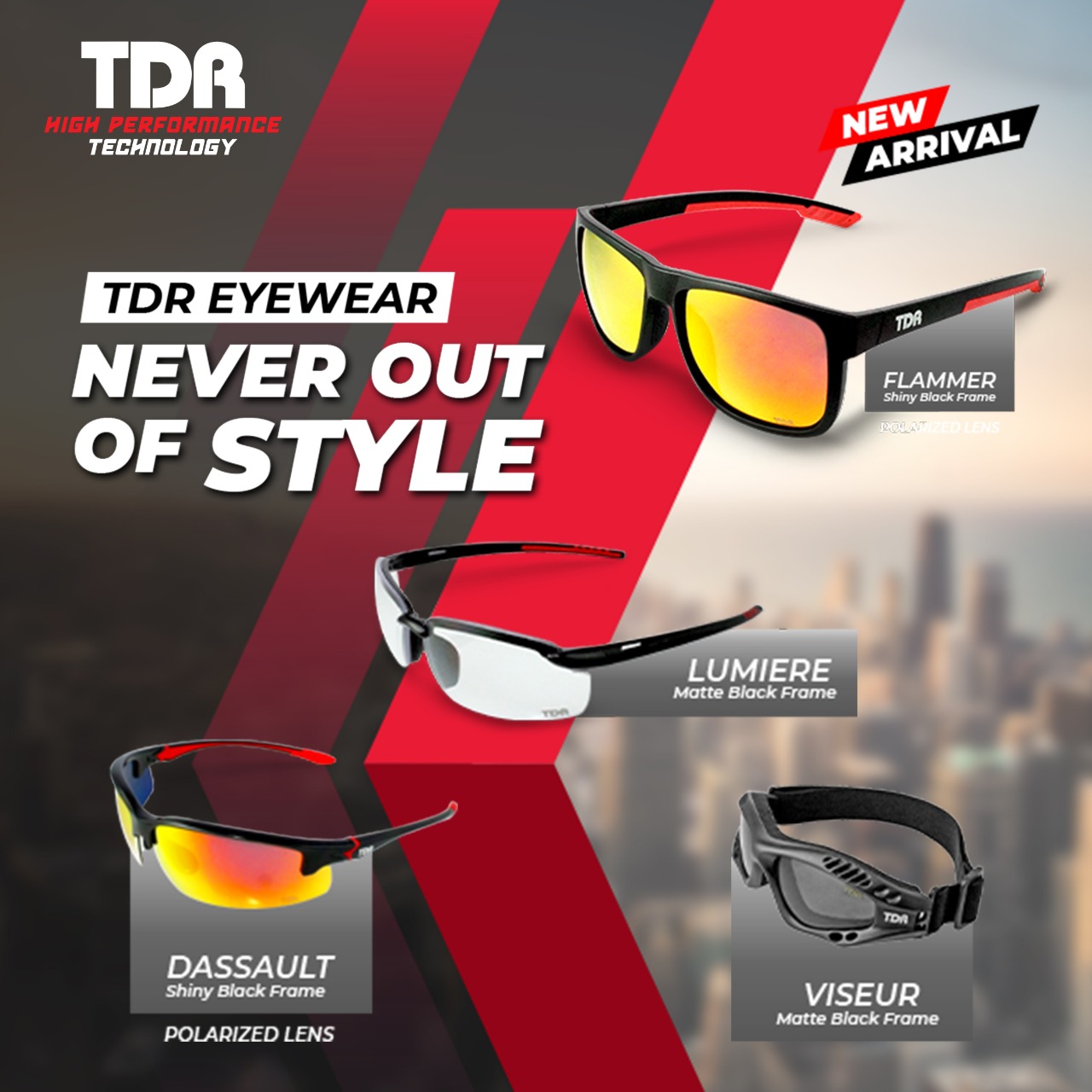 TDR's new lineup of eyewear is one that combines great styling with exceptional quality, performance and comfort. With the polarized sunglasses you'll see a world of heightened clarity and colors. Polarized lenses eliminate glares, increase visual clarity, reduce eye strain and enhance contrast.
-------
TDR Eyewear menampilkan desain terbaru dengan kualitas terbaik untuk tampilan dan kenyamanan. Fitur lapisan Polarized pada sunglasses mendukung pandangan lebih baik dan menjaga pantulan sinar matahari yang berbahaya, sehingga pemandangan yang terlihat lebih jelas dan lebih baik.
Specification : G-15 polarized | 100% UV protection
Available Type (Price)
Dassault / Flammer : Rp.900,000
Viseur : Rp.700,000
Lumiere : Rp.500,000
Video :
https://youtu.be/ZSl1ltuI3V0
Order online at oneteamstore.com
https://bit.ly/TDReyewear
And other MITRA 2000 official online stores.
Tokopedia :
http://bit.ly/Toped_Mitra2000
Shopee :
http://bit.ly/Shopee_Mitra2000
BliBli :
http://bit.ly/BliBli_Mitra2000
JD.id :
http://bit.ly/Jd_Mitra2000
#HighPerformanceCompleteSolutions #UpgradeYourMotorcycle #ExploreYourStyle #Style #Eyewear #Sunglasses #Polarized #Dassault #Flammer #Viseur #Lumiere #Oneteamstore #GotoTheNextLevel #NextLevel #LevelUp #Gerakan200Hari #IndonesiaBangkit